Leech has developed a reputation as one of the leading stables in the NT after taking out his trainers' licence in the early 2000s.
Dick Leech grew up around horses and was involved in the Standardbred industry in central Victoria before a move to the Northern Territory prompted him to switch codes.
In the 15 or so years since immersing himself in the thoroughbred racing industry, Leech has developed a reputation as one of the leading stables in the NT after taking out his trainers' licence in the early 2000s.
A concrete pumper by profession, Leech has made a successful fist of the training caper and is expanding his reach in the NT while keeping numbers to a manageable 16 to 18 horses.
The smaller stable numbers enables him to remain hands on and is not afraid to spend the time on a problem horse to ensure they reach their potential.
Club Liquid was a case in point, who was plagued by significant feet problems but showed the talent he had when sound with his decisive Darwin Cup victory.
"I had trotters in Victoria with my father Norm and when I moved to the Territory there was obviously no trotters, so I bought a couple of thoroughbreds and that got me away from pumping concrete," Leech recalled.
Leech is based in Darwin at the Fannie Bay racecourse but has also recently established a permanent base in Alice Springs at Pioneer Park, with the satellite stable providing Dick with the opportunity to offer variety to his horses as well as target the regular meetings in the Red Centre.
"We always do Alice for the carnival but we have set up a pre-training stable in Alice now as well where we will do a lot of pre-training and then bring them to Darwin," he said.
"It is good country for the horses in Alice. They love the country and you have got more facilities to work them. You can work them in the Todd River, at the pool and the track at Pioneer Park. You don't have to be on the track every day whereas in Darwin you have fewer options."
Despite the geographical challenges of racing in the NT, Leech said the prize money made it an attractive option for owners on a week-to-week basis while the carnival purses on offer can deliver a windfall.
"We are running for good prize money particularly when you consider most of the time you are only up against five or six horses," he said.
"You sometimes don't get that money in Victoria and if you do you are quite often up against a $2 million yearling."
Leech is also not afraid to travel his horses to Adelaide if they are suited and has also raced in Western Australia with Lucid Reflection finishing runner-up in the Listed Hannan's Handicap in Kalgoorlie.
"If I've got the horses, I am not afraid to travel them. I've got a nine-horse track, I put them on and away they go," he said.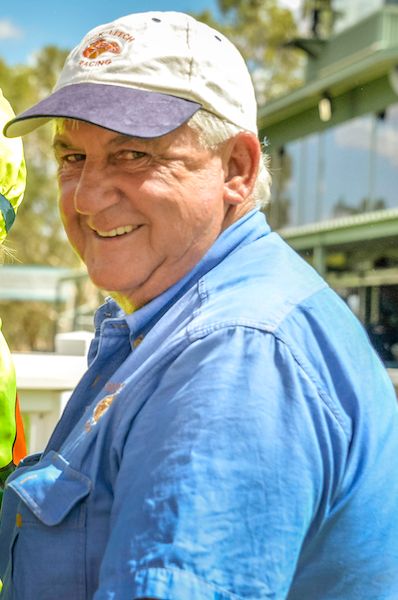 Notable winners include: Club Liquid, the 13-length winner of the 2008 Darwin Cup; and 2010 Palmerston Sprint winner Lucid Reflection have won the NT's two biggest races for Leech and he has also won the Pioneer Sprint at Alice Springs, the second biggest race at the Central Australian track.